Boost your
. Communicate with impact. Perform at work.
Focus on the language you need for work and for your business

All the exercises and help you need – in one place

Get tailored support from expert language coaches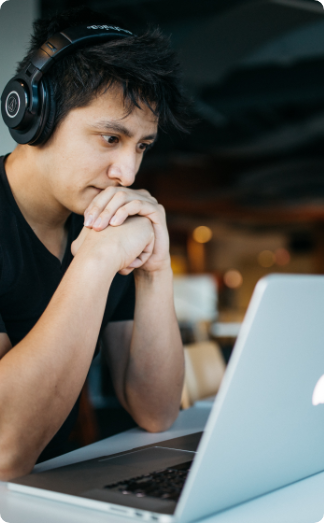 Lets get to know each other
.
We are Squidll and we believe in life-long learning. Our objective is to support professionals in reaching their language goals, whatever they might be.
'The limits of my language mean the limits of my world' - (Ludwig Wittgenstein): we want to remove these limits and take you where you want to go.
Why learn German with us
.

AI powered personalised exercises.

Specialised focus on business needs.

Experienced business & language coaches.

Empowering and learner-focused

Performance support 'on demand'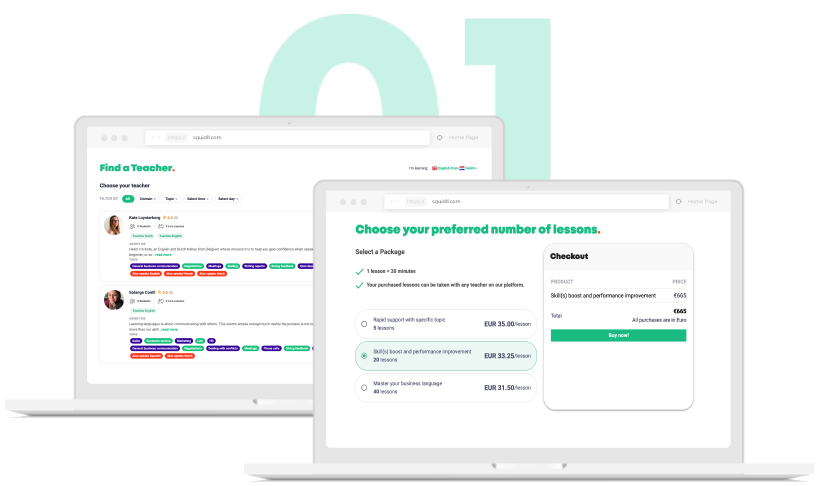 Pick your plan or business coach
.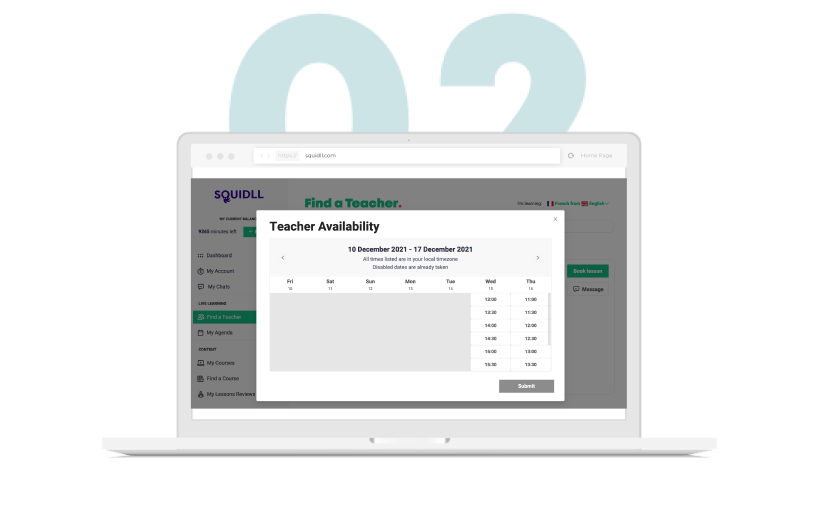 Book one or more sessions
.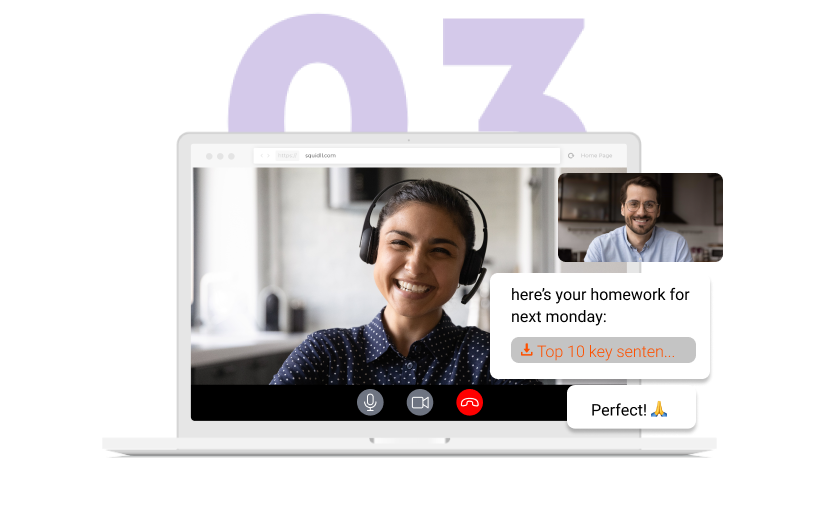 Benefit from your lesson & tailored exercises
.
Do you need targeted help with a specific topic? Do you have an interview coming up in German and need to practice? Or do you need to boost your presentation skills in German? Do you need structured and extensive support to master the language and reach your goals?
Squidll offers innovative and action-oriented language sessions to get you where you want to be!
You're just a few steps away from boosting your language skills

.
Buy your credits and get started

.
Do you need the assistance of a language coach? Buy your credits per session or choose a package and book your session with your coach right away!
Would you like to use our language solution with your team or within your company
?
We can do this! Visit our Corporate page to find our more
and get in contact with the Squidll Team.
Find a coach who matches your needs. You will be able to filter
through their specialties (Business, HR, Sales, Engineering, etc.)
and topics of expertise.
Sam H.

English Coach

Lisa S.

English Coach

Mathieu G.

French Coach

Marine C.

French Coach

Nynke S.

Dutch Coach

Ils M.

German Coach