Boost your language skills
.

Communicate with impact

.
Forget about language barriers and focus on the skills you need. Schedule an online 1-1 live session with a Squidll business-language coach. From assistance with a presentation, negotiation or application to finetuning specific skills and vocabulary or learning a new language – Squidll is here to help!
Find your coach, practise during the session and keep on improving with our AI generated exercises. Squidll will bring you to the next step in your career.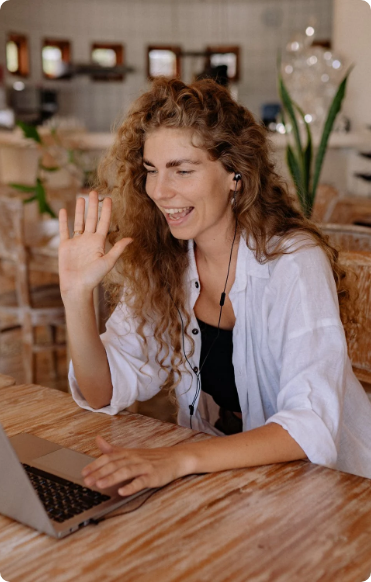 Experienced business language coaches

.

Specialised focus on business needs

.

Live individual lessons available in 4 languages

.

Empowering and learner-focused approach

.

AI powered personalised exercise plans

.
Didn't find your plan or the language you were looking for

?
No problem! Just contact us and we will listen to your story and find the perfect solution for you!
Our language experts are at the heart of Squidll. They will facilitate and guide you on your learning journey through their extensive business and language coaching experience.


Sam H.

English Coach

Lisa S.

English Coach

Mathieu G.

French Coach

Marine C.

French Coach

Nynke S.

Dutch Coach

Ils M.

German Coach
Our coaches are selected on both their language coaching skills and business expertise.
Find a coach who perfectly matches your needs by filtering on a certain domain (e.g. Business, HR, Sales, Engineering, etc.) or a specific topic (phonecalls, presentations, negotiations, etc.).
Would you like to use our language solution with your team or within your company

?
We can do this! Visit our Corporate page to find our more and get in touch with the Squidll team.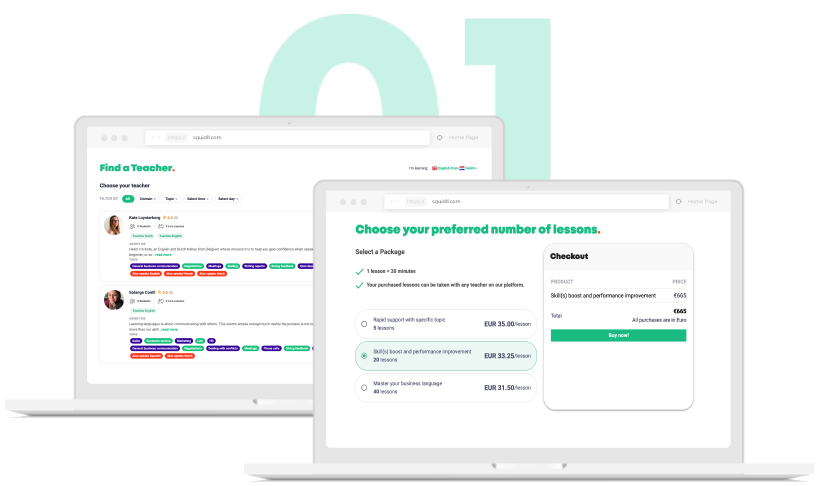 Pick your plan or business language coach
.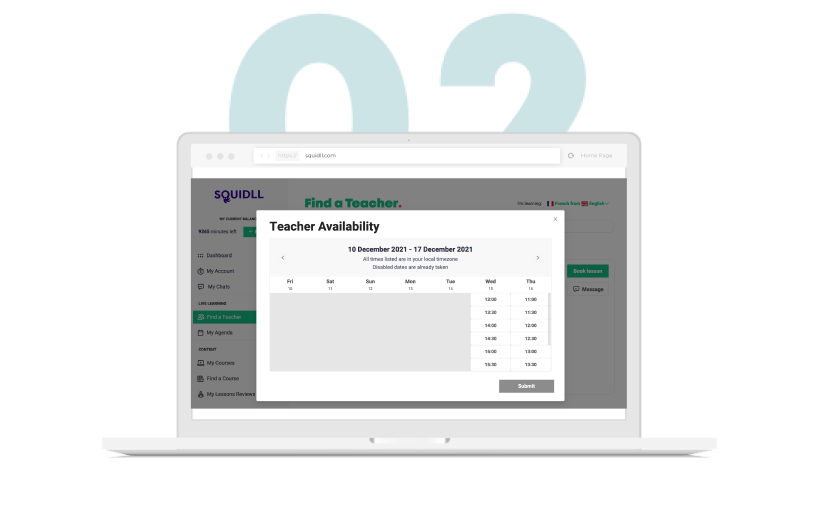 Book one or more sessions with your coach
.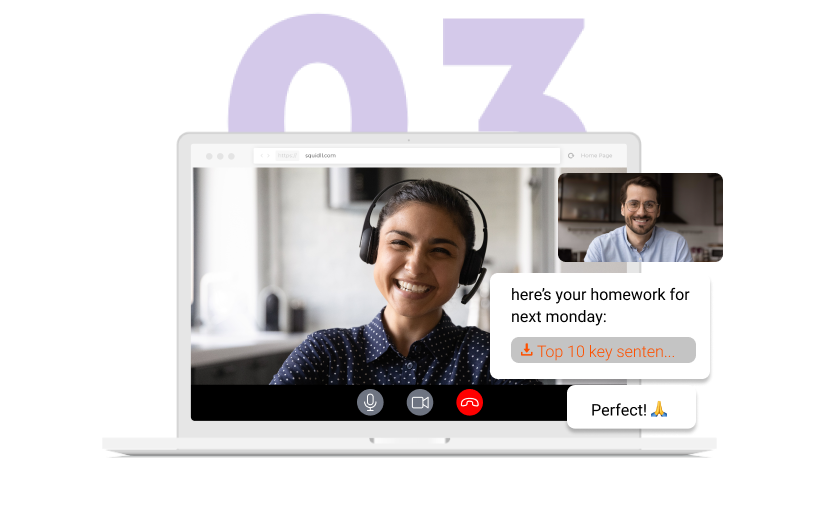 Benefit from your session and tailored exercises
.